Francesca Noè, author of the blog "A Milano puoi", tells us about five places that, if you love the bike, absolutely cannot miss.
Italy and its long cycling history; a relationship that will last forever. Over the past few years, the taste for cycling seems to have grown. Fixed-gear bicycles are ever more present as well as urban interest in cycling lanes. With the growth of an "urban cycling" culture, the number of places offering services to bike lovers has also increased. Milan perhaps tops the Italian list with the number of creative places dedicated to this passion.
Here are five places that, if you love the bike, absolutely cannot miss.
REcicli - corso Manusardi, 3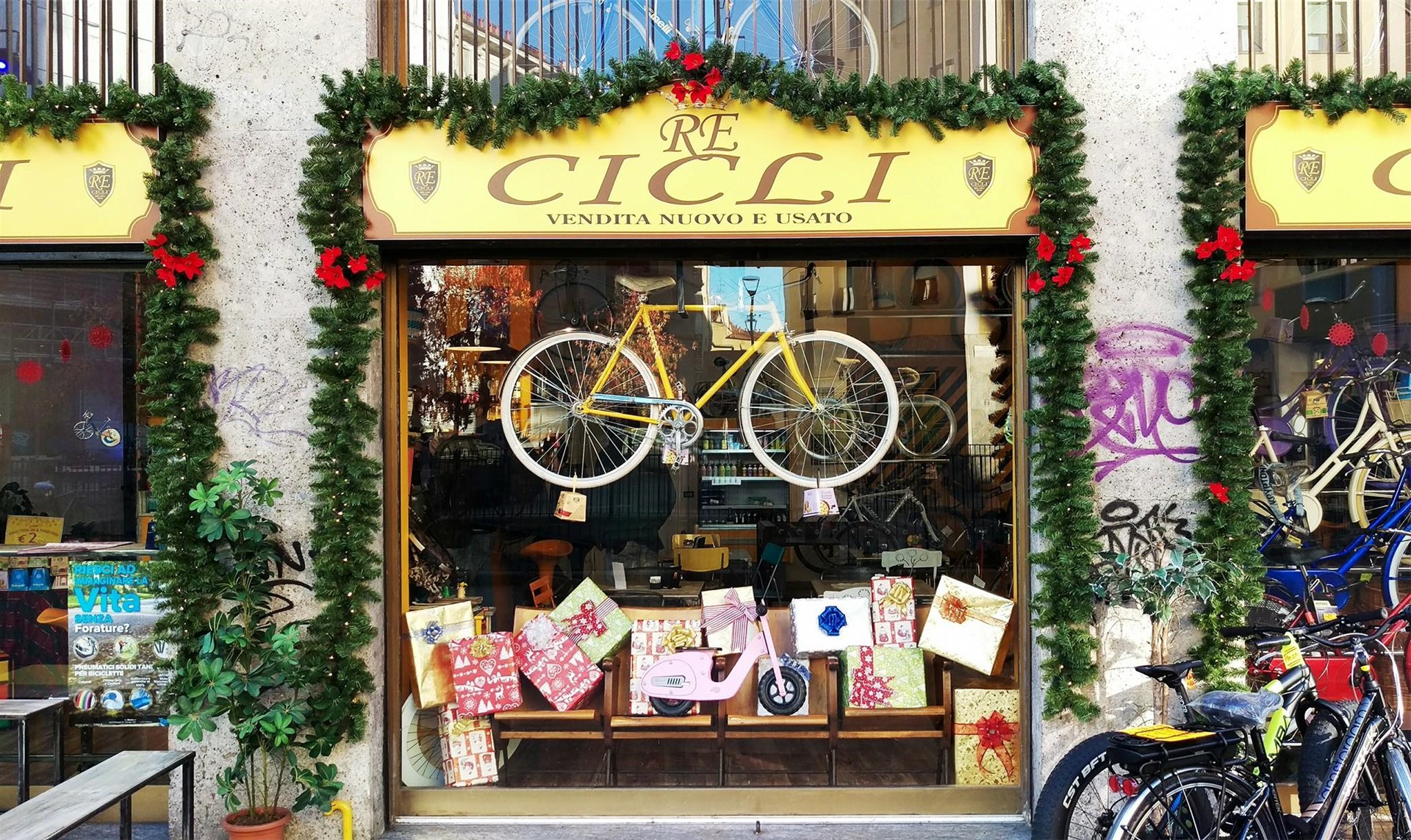 A place for a coffee, glass of wine, or a quick bike repair. The bike is an aesthetic pretext, part of the decoration. But there is also a real bike repair shop. At REcicli they take care of your bike, you can look for a new or used one, and you can sniff among the accessories or enjoy a cup of coffee while you wait. You will find a welcoming and cozy atmosphere, a different approach to the world of cycling and friendly people to ask for advice if you do not know who to turn to.
Ciclosfuso - via Sartirana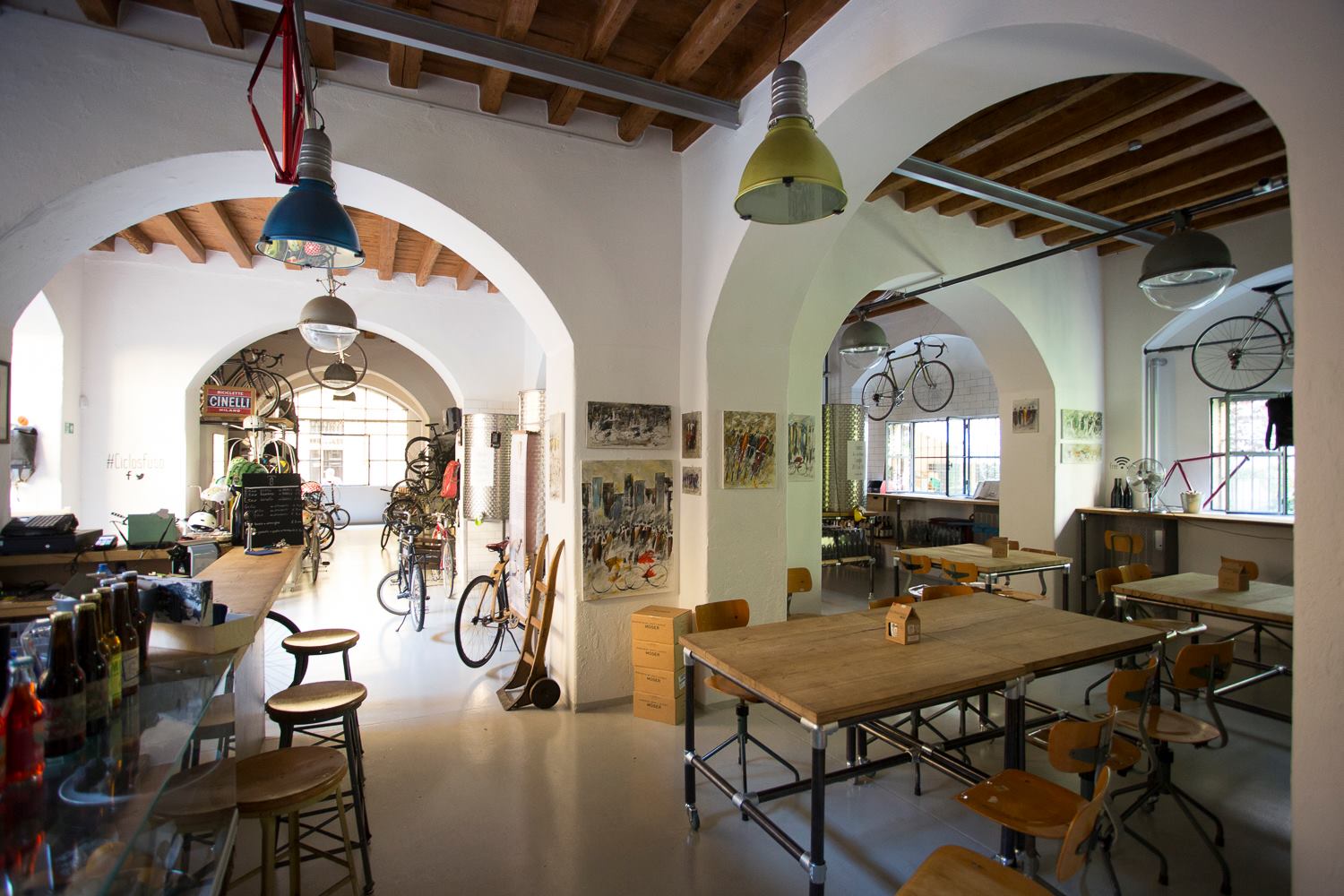 Bikes and wine, a winning combination in this small world. A drink to take away when passing by on bike or to enjoy comfortably seated inside. A beautiful space with a Northern European feel to it, where the wheels are THE way to get around. At Cilosfuso you can find good wine, have lunch or dinner in the bistro, bring your bike for repairs or look among the accessories on sale and take part in events and exhibitions.
Upcycle - via Ampère, 59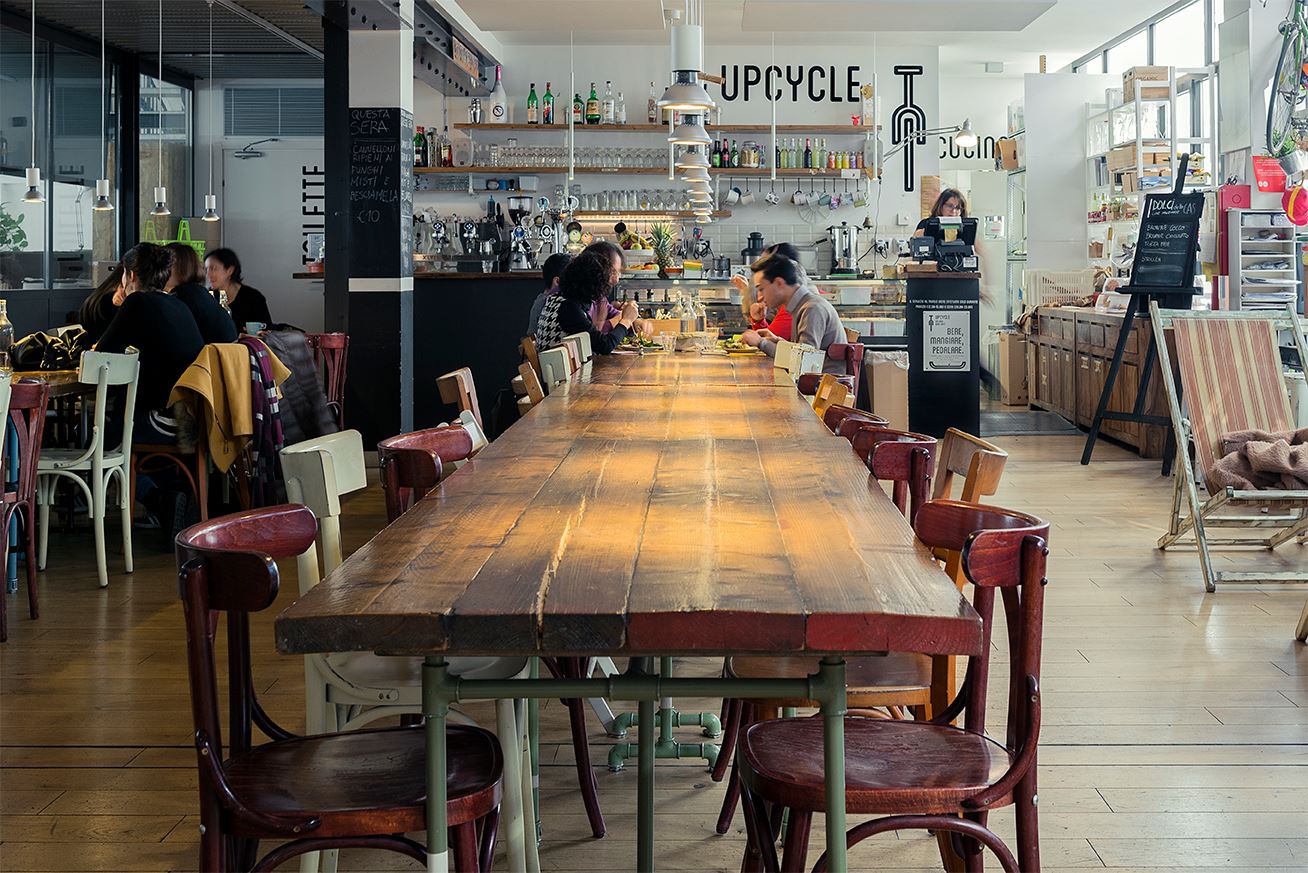 Upcycle is such an ambitious project that you cannot just call it a "bike café". It is a "meeting place to eat, drink, work, reflect, relax, repair and cycle". Upcycle has one goal: to stimulate dialogue on sustainable lifestyles, using the bike as an example and symbol. In fact, it came to life next to Barra A, a coworking space set up by Avanzi - Sustainability in Action. And if you love the cuisine of North Europe, you will want to try something from their menu!
Bianchi Cafè & Cycles - via Cavallotti, 8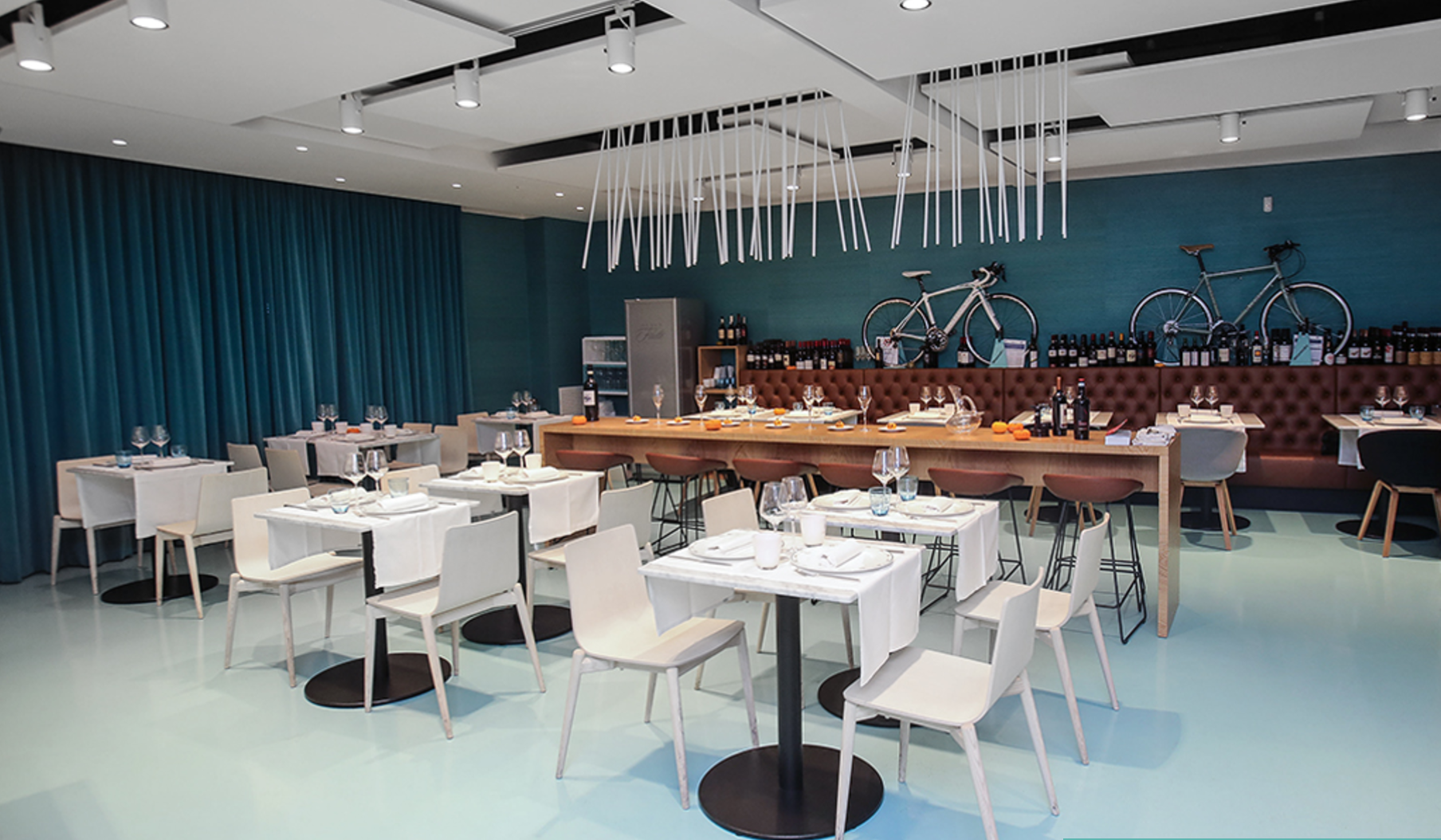 The colors of the famous Italian brand dominate this restaurant-bar that co-functions as a store and repair shop. Raffinate and stylish, it offers a bike fitting service to create your perfect bike, custom made to ensure the best position and performance. Look out for the food: "light but tasty".
Crank - Organic Bikery - via Pastrengo, 2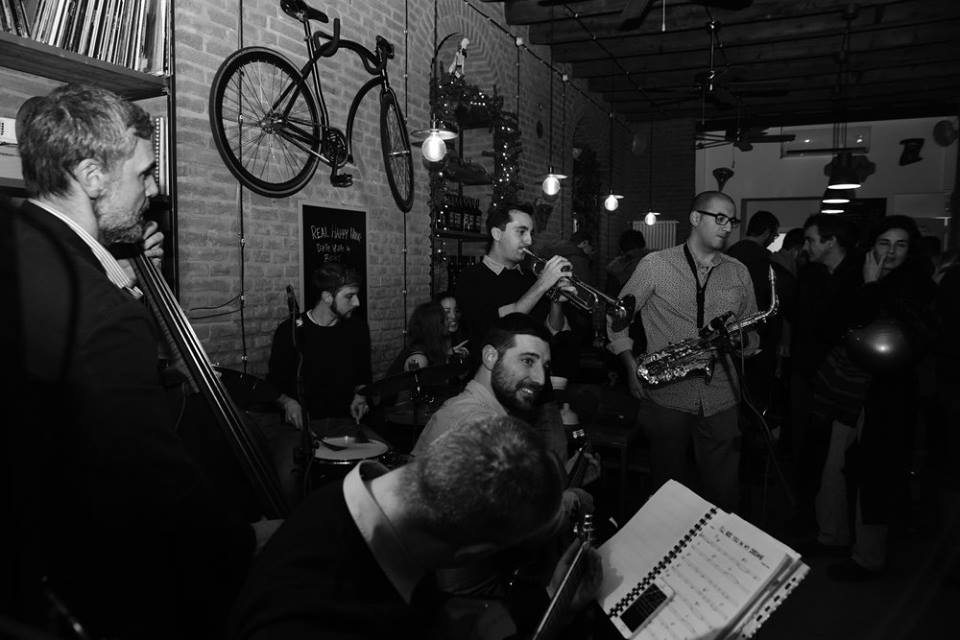 A place where bike fans can find what they love: the two wheels, obviously, but also a place where to relax during a ride, good music and food suited for active people – energy-boosting and healthy. Crank is located in the heart of the Isola district.
If you love cycling so much that you do not want to miss even one place, check out these cafés as well: Le Biciclette, U Barba, DEUS, Fuorimano and le Fonderie Milanesi. Here as well the bike takes up a central place in style and furnishing.
Francesca Noè is a digital PR and content management expert, founder and author of the blog "A Milano Puoi". The blog talks about the Lombard capital, providing sport and culinary tips. She is a cycling lover.
You might also be interested in